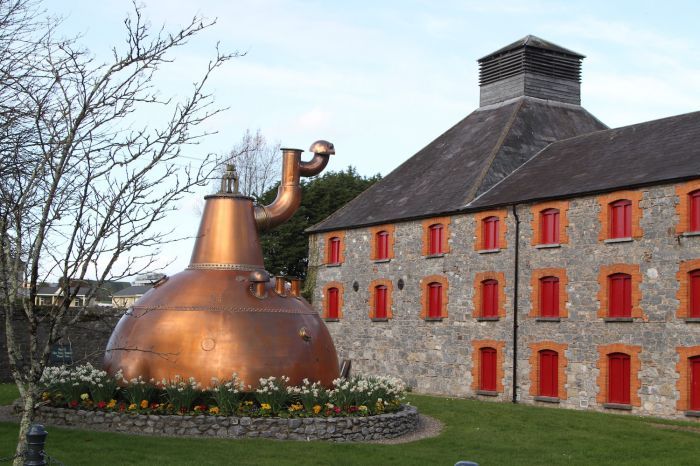 Photo Credit: Jared Paul Stern
Irish whiskey has long been held in lesser regard that the much more varied and better promoted spirit from neighboring Scotland. One iconic brand however is making strides—and much better whiskey—than at any other time in its storied history, leading to a new appreciation for the mellow elixir that has played such an important part in Ireland's culture and society.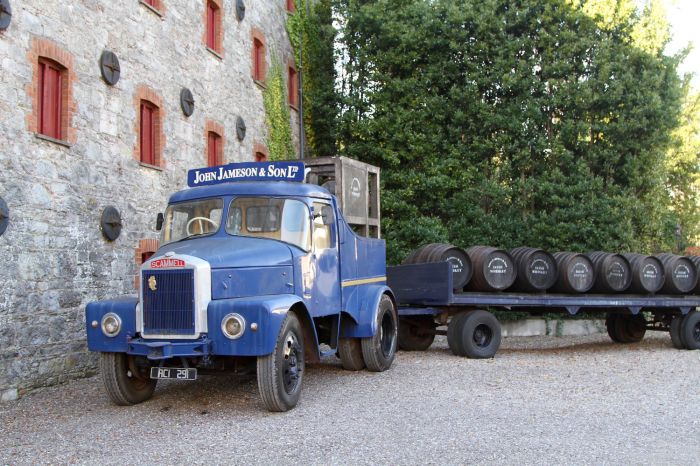 Photo Credit: Jared Paul Stern
We're talking about Jameson Irish Whiskey, first introduced in 1780, the world's best-selling Irish whiskey but one that hasn't lost sight of its heritage. In fact, the brand has just re-opened part of its historic Bow Street Distillery in Dublin, where Jameson was distilled for nearly 200 years until 1976.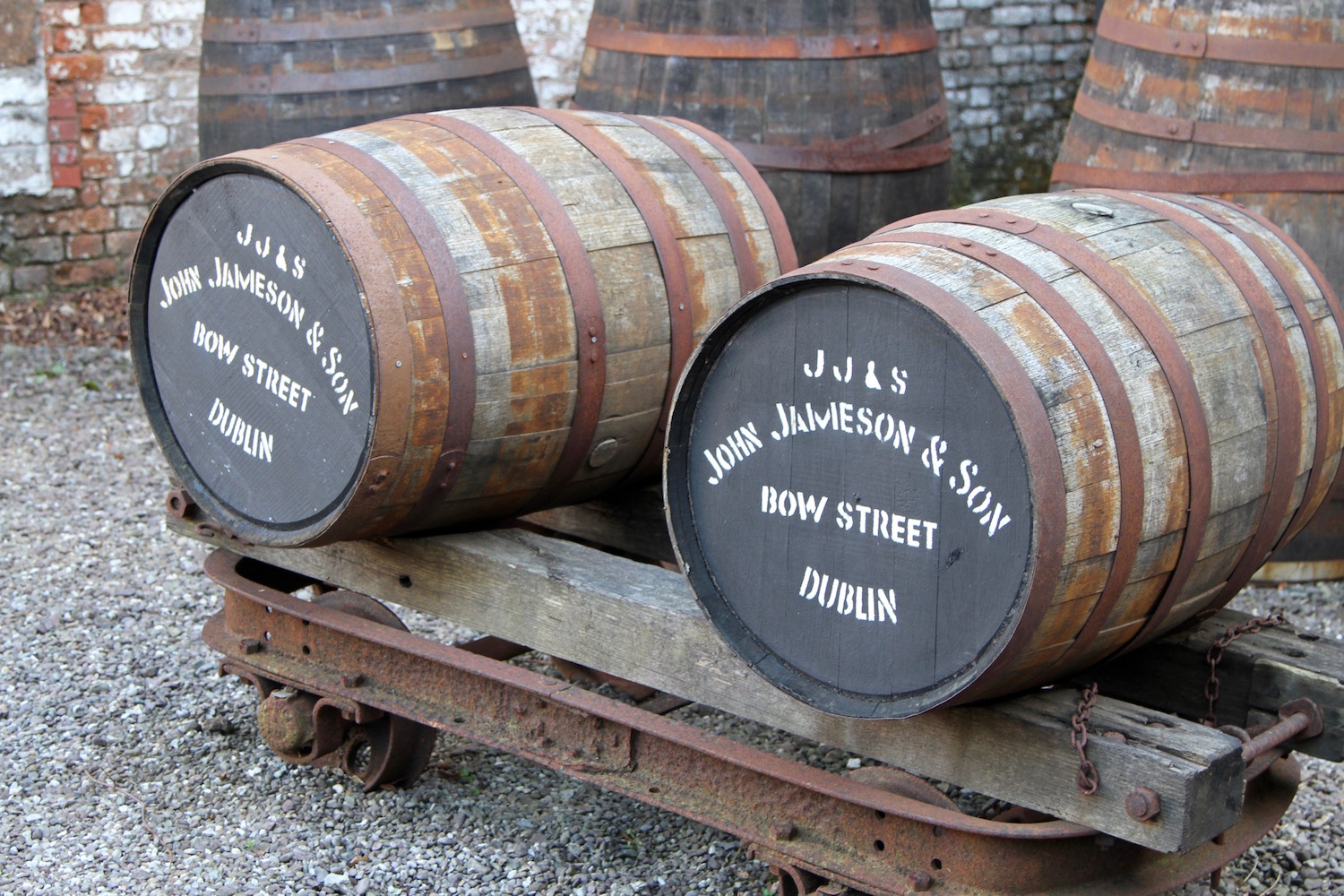 Photo Credit: Jared Paul Stern
Thanks to improved production, blending and aging methods, a prescient investment in premium "wood," i.e. the casks the whiskey is matured in, and better quality control over all, the bottle of Jameson that you can buy today is in the estimation of many the best it's ever been. However it's merely an evolution of founder John Jameson's focus on the highest quality ingredients and the triple distillation process which produces the smooth spirit the brand is world famous for.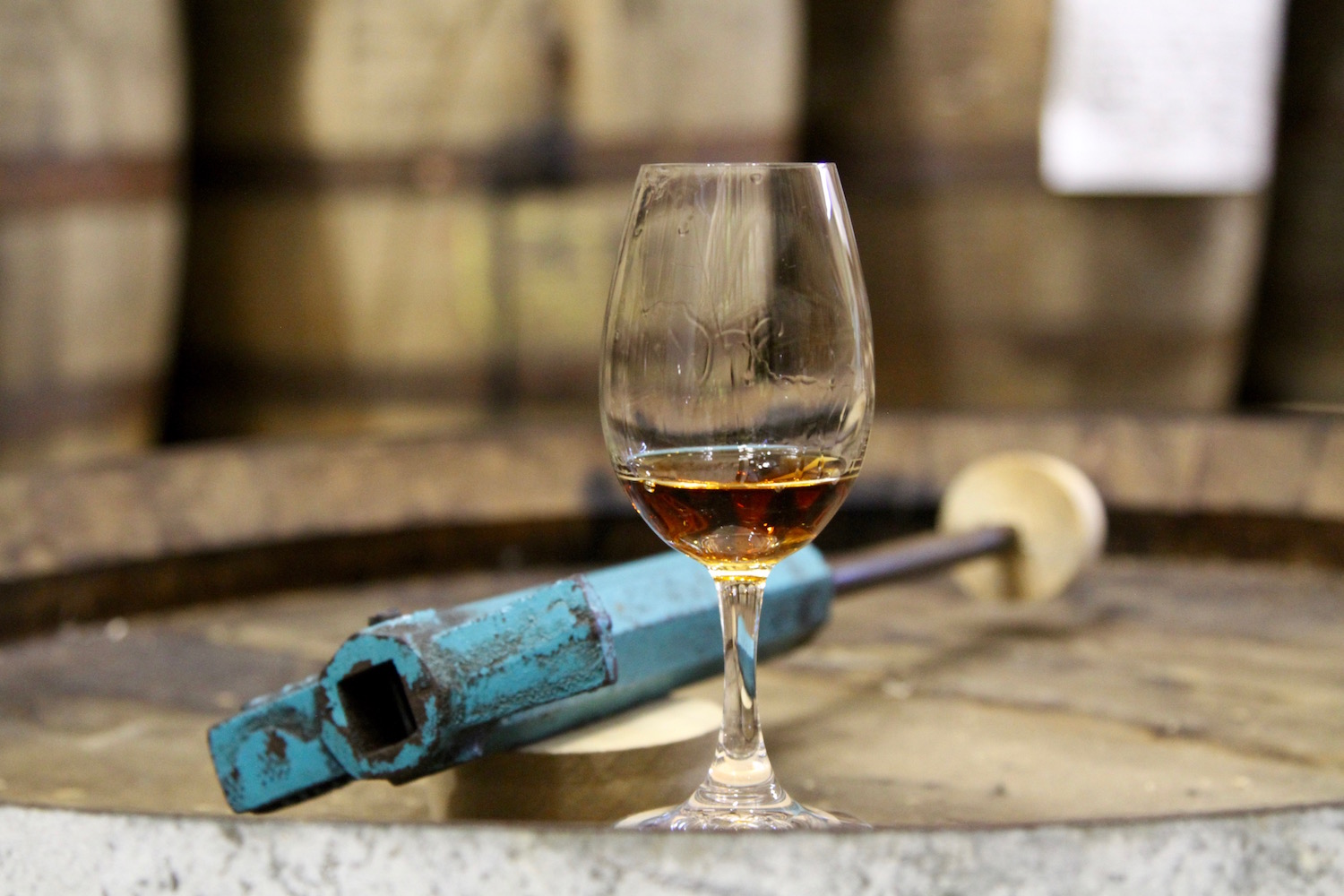 Photo Credit: Jared Paul Stern
On a recent visit to Ireland we visited both the historic Midleton Distillery outside Cork where Jameson has been made for the past 40 years and the venerable Bow Street Distillery in Dublin, where the brand has just opened a brilliant new visitor's center and is aging product for special bottlings in the near future.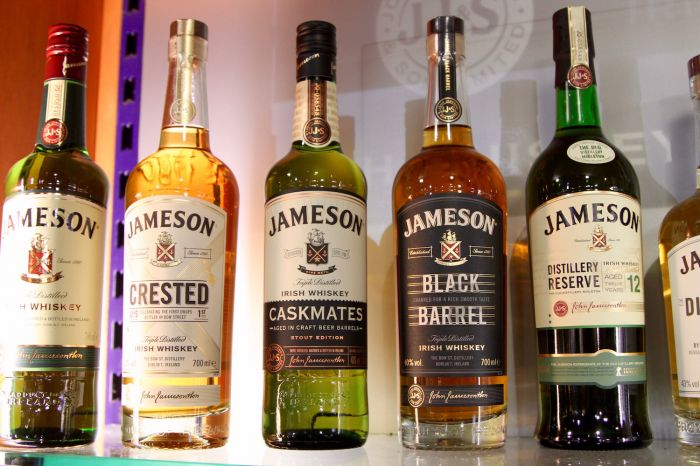 Photo Credit: Jared Paul Stern
Speaking of special bottles, you may not be aware that there are now a number of Jameson expressions available beyond the classic Original which showcase various highlights of the distillation and maturation process. Chief among these are Jameson Black Barrel, a triple distilled blend of rich pot still and grain whiskey that matured in a mixture of sherry casks and extra-charred bourbon barrels; and Caskmates, finished in whiskey casks seasoned with Irish stout beer.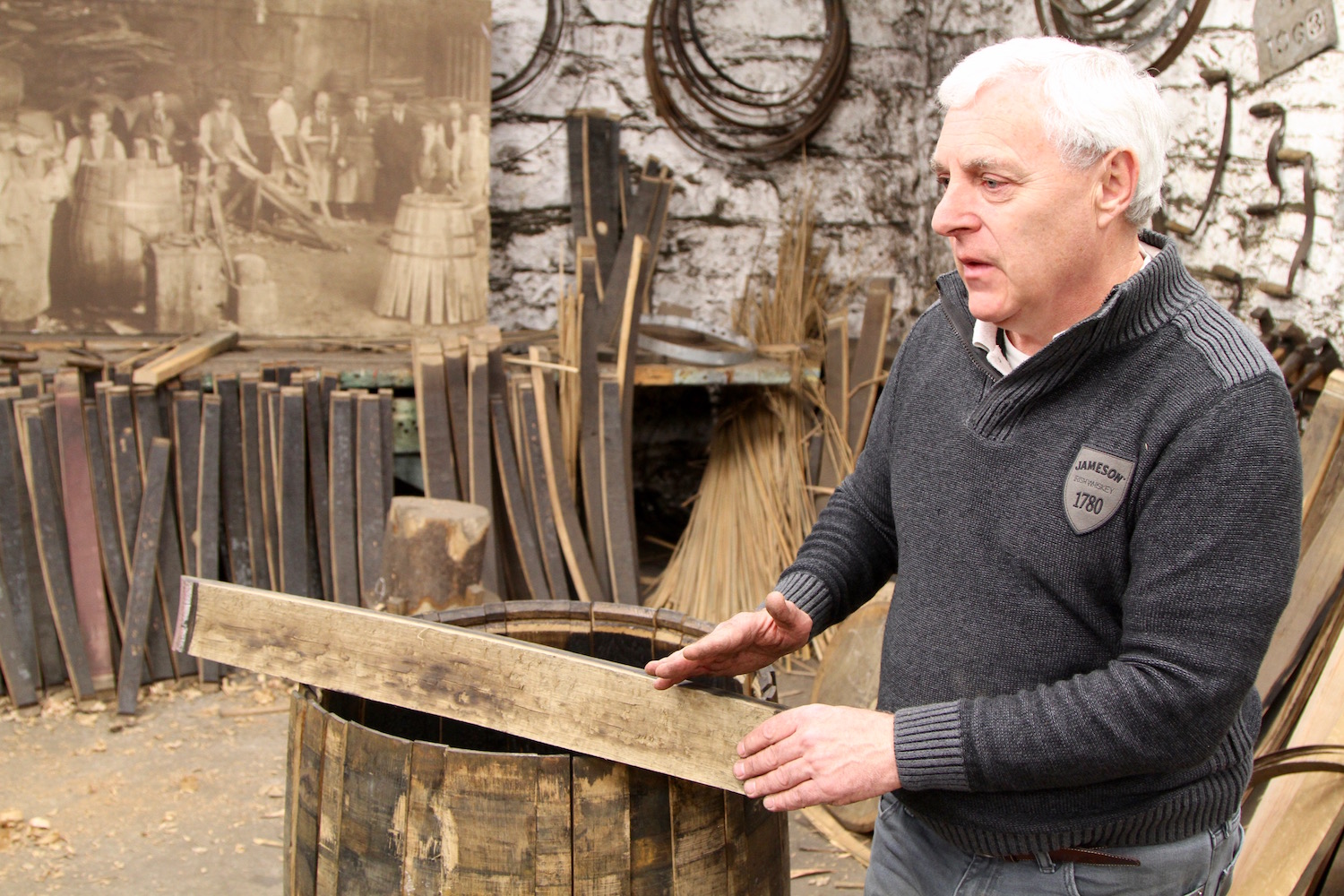 Photo Credit: Jared Paul Stern
At the beautiful Midleton Distillery, which dates back to 1825 with a new facility built adjacent to the original in 1976, we met one of the most important men at Jameson: Head Cooper Ger Buckley, who oversees the supply and maintenance of all the barrels that Jameson is matured in—which can amount to a million or so at any given time. Buckley is a fifth generation Midleton Cooper who uses the same tools and methods as his grandfather.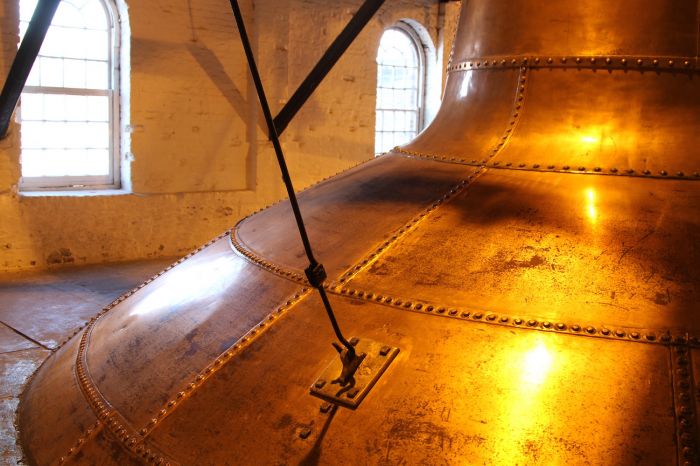 Photo Credit: Jared Paul Stern
He does not actually construct the casks; rather they are sourced from Jerez in northern Spain, where they are seasoned with sherry and port, and in the U.S., where they previously held bourbon. "50% of a whiskey's taste comes from the wood," Buckley notes, "so the wood and the distillation process have an equal effect on the taste." One sip of Black Barrel will leave you in little doubt of that, and the various kinds of casks, the level of char on them and other factors all have an effect.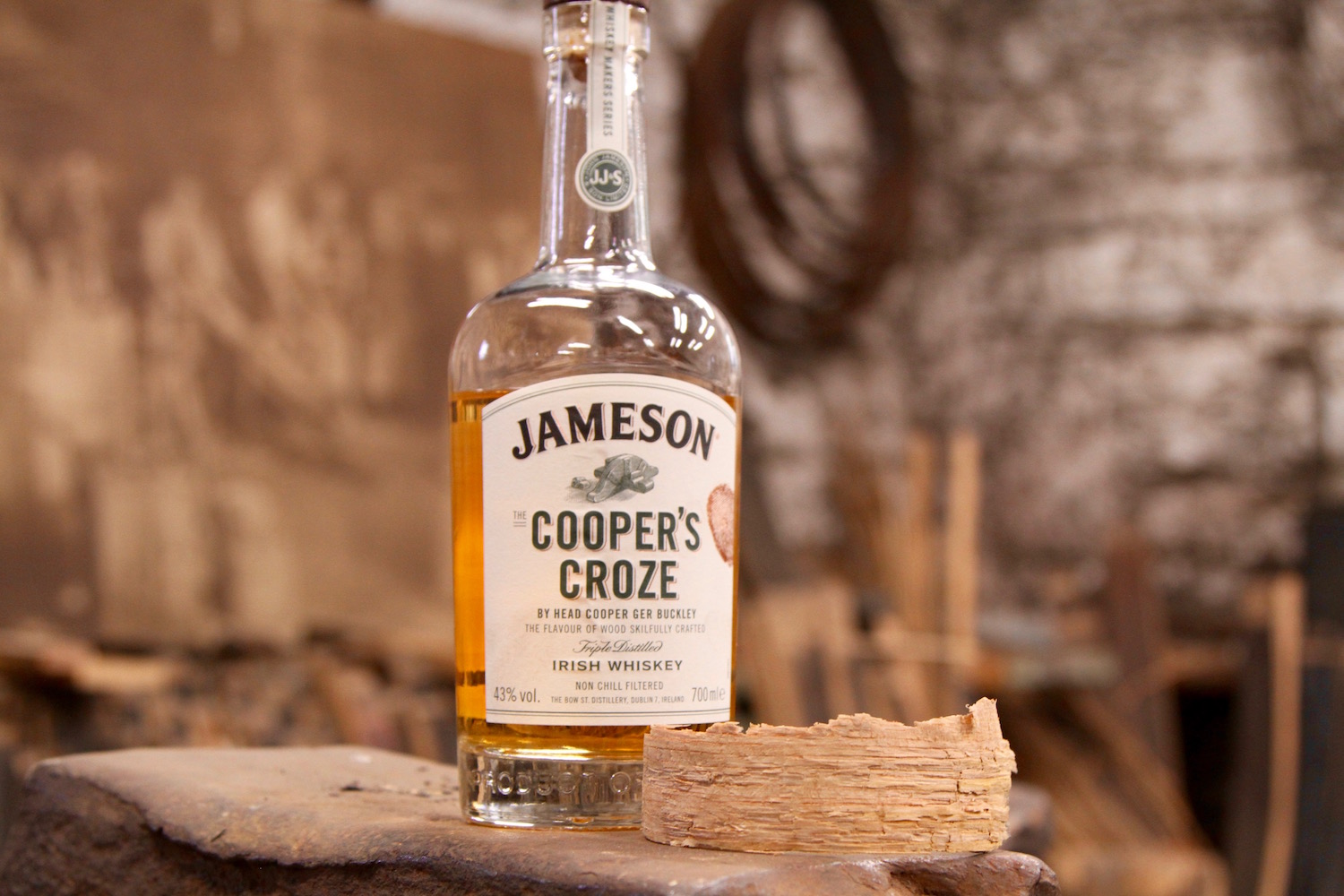 Photo Credit: Jared Paul Stern
To celebrate Buckley's passion for coopering, Jameson recently created The Cooper's Croze, the first of the brand's Whiskey Makers Series to be launched in the U.S. Focusing on "the profound influence the wood yields on a whiskey's character," Cooper's Croze uses virgin (first fill) American oak, seasoned bourbon and Spanish sherry barrels. The whiskey's namesake is the croze, one of Buckley's near-antique tools, used to make the groove into which the head of the cask or barrel is positioned.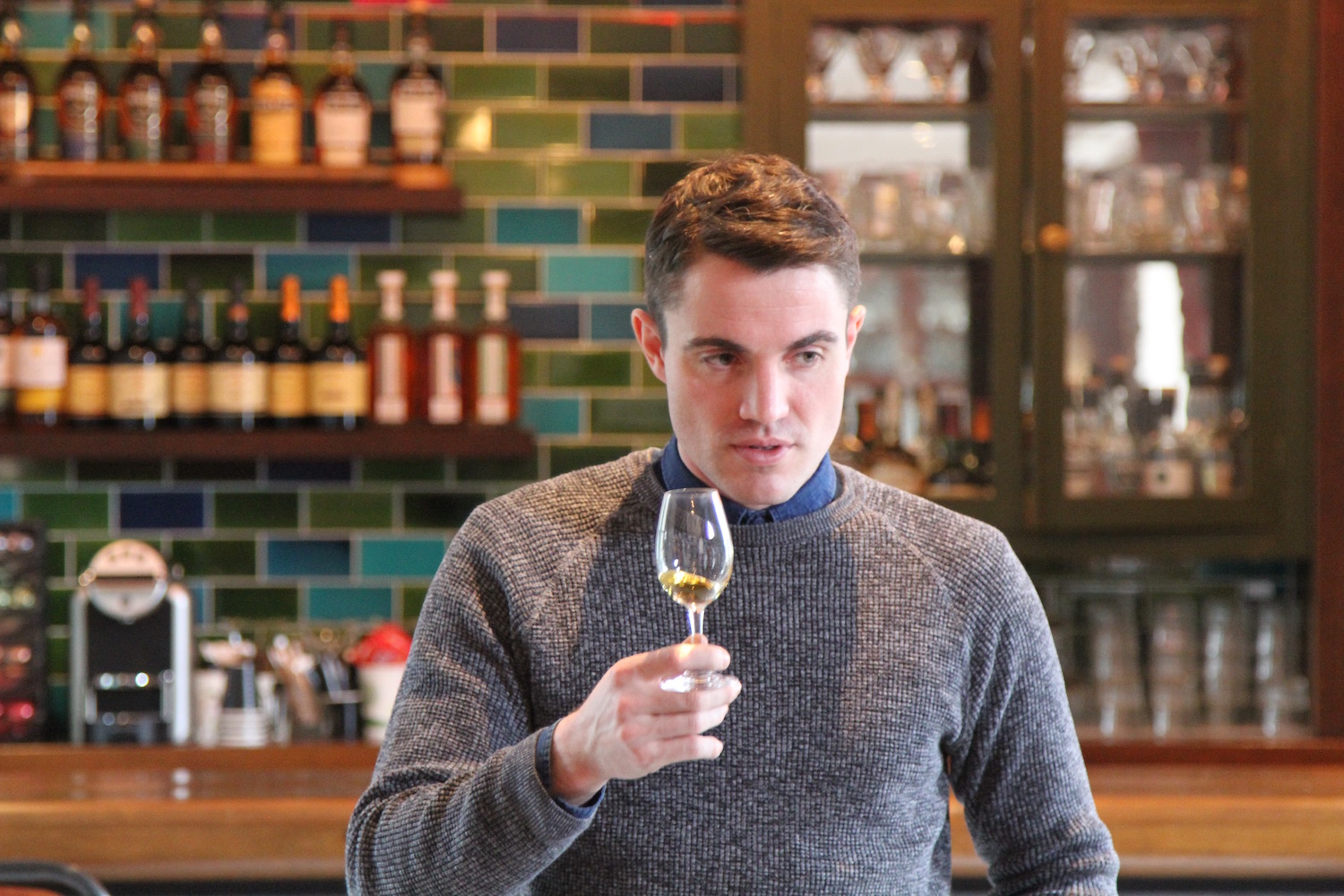 Photo Credit: Jared Paul Stern
At Midleton you can also opt for the Jameson Academy Experience, which offers courses on the entire "grain to glass" production process as well as the heritage of Irish whiskey. Jameson also commemorates its Irish heritage every St. Patrick's Day by collaborating with an Irtish artist on a St. Patrick's Day Limited Edition Bottle. This year the bottle was designed by Dublin's Steve McCarthy, who created his own interpretation of the Sine Metu, "Without Fear", the motto of the Jameson family.
Photo Credit: Jared Paul Stern
At the Old Jameson Distillery on Bow Street in Dublin meanwhile, the new visitor's center is now the perfect place to indulge in a 40-minute tasting tour encompassing everything that goes into the legendary whisky, with a brilliantly-designed multimedia presentation that literally takes you back through time to the beginnings of the brand and its evolution through today. Aside from the tasting you can also opt for a Whisky Shakers Experience that gives you a perfect window into the world of Jameson cocktails. Sláinte, as they say in Dublin.