Streamline recommends the third season of "The Good Place" as the new show you should watch this week. This new season debuted on NBC on Sept. 27. You can watch the new episodes on Hulu.
Premise: This third season takes the cast back to Earth. Those who died get a second chance at life. Although the characters don't know this since their memories of the afterlife no longer exist, this group must work together to redeem their souls and get a second chance at a non-hellish eternity.
Stars: Kristen Bell and Ted Danson. Mike Schur created the show.
How excited should you be? This show has become a bona fide crowd-pleaser. Not only have critics heaped more praise on this show than almost any other series in 2018, "The Good Place" gets solid viewership numbers.
Any reasons to be skeptical? I find many of the comedic sensibilities of this show to be extremely irksome. Far too often, "The Good Place" has jokes that seemingly came from the mind of a high-schooler. I can't stand how funny this show thinks it is that the characters can't swear in the afterlife and are forced to say words like "fork" instead of "fuck." Hard nope. That said, I still find much to love with the majority of the writing and if a few super-groaners help this reach a mass audience, then so be it.
Will everyone be talking about this? Yes. As mentioned, the show seems to truly have connected with a large audience and the media loves to write about it.
You can watch the trailer for "The Good Place" below.
Read on for more recommendations and news from the week. And in the navigation bar above, you can choose specific recommendations for series streaming on Netflix and Amazon Prime.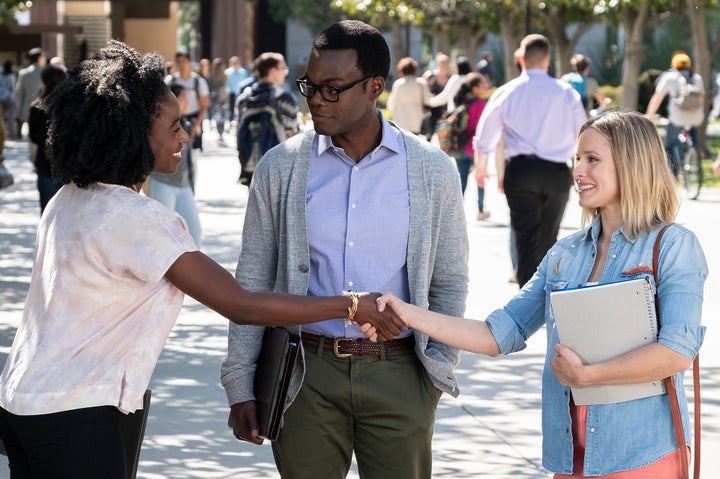 Here's the trailer:
(NBC doesn't have a trailer for the third season on YouTube, so here's the promotional "first look" video instead.)
Other Recent Shows Worth Watching
"American Vandal" on Netflix. Season 2.
"Better Call Saul" on AMC. Season 4.
"Big Mouth" on Netflix. Season 2.
"BoJack Horseman" on Netflix. Season 5.
"The Deuce" on HBO. Season 2.
"Forever" on Amazon Prime. Season 1.
"Insecure" on HBO. Season 3.
"Kidding" on Showtime. Season 1.
"Lodge 49" on AMC. Season 1.
"Maniac" on Netflix. Limited Series.
"It's Always Sunny in Philadelphia" on FX. Season 13.
"The Sinner" on USA. Season 2/Anthology.
"South Park" on Comedy Central. Season 22.
"Tom Clancy's Jack Ryan" on Amazon Prime. Season 1.
"You" on Lifetime. Season 1.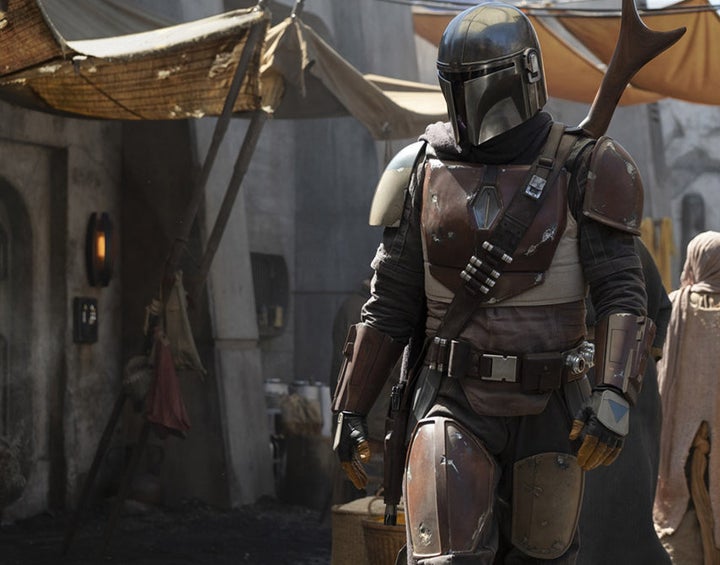 5 Streaming News Stories From This Week
1. Lucasfilm released its first teaser image from the upcoming series "The Mandalorian." This will be the first live-action show in the "Star Wars" universe. The show will focus on a "lone gunfighter in the outer reaches of the galaxy" that's similar to Jango and Boba Fett but is neither of those people.
2. The CEO of Showtime predicted that companies will collectively spend $100 billion a year on content in the near future. So if you think you have too many shows and movies to watch now, that problem could only get worse.
3. David Schwimmer reappeared on network television with a new part on the "Will & Grace" reboot. You can watch the episode on Hulu.
4. In a couple of surprising departures: Chelsea Peretti will leave "Brooklyn Nine-Nine" and Damon Wayans plans to exit "Lethal Weapon." Wayans' exit is particularly weird since the show just fired his co-star, so this reboot will essentially be rebooting itself yet again with a new cast.
5. Scheduling Announcements: Showtime canceled "I'm Dying Up Here" after two seasons. FX renewed "Mayans M.C." for a second season. Amazon Prime ordered a full season adaptation of the book series "Wheel of Time." AMC renewed "Lodge 49." HBO ordered a dark comedy called "KTown" that will focus on a kingpin family living in the Los Angeles neighborhood of the show's name. And after a massive re-edit, Paramount Network will, in fact, debut that "Heathers" reboot.
You can check out the Streamline roundup for the best shows of 2018 right here:
Streamline has a weekly newsletter. If you want streaming news and recommendations like this in your inbox on Saturdays, you can subscribe here.